The Wellness Revolution - Health and Wellness Through an Antiaging Lifestyle
The wellness revolution is nothing short of a massive shift in the way Americans and people all over the world view the issue of their health and how best to maintain it. There is an increased interest in holistic and alternative approaches.


What is Wellness?
Wellness can be defined as an ongoing process to optimize you physical, mental, and emotional well being, so as to maximize personal happiness and productivity.
The traditional health care system emphasizes surgery or drug therapy when symptoms of a disease interfere with normal function. This is what is called a "reactive" health care system. There is no emphasis on prevention of chronic disease, only treatment.
The health and wellness model of health care is proactive which means that it's focus is on keeping you healthy and preventing disease.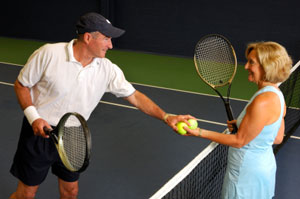 It also emphasizes alternatives to drugs and surgery whenever possible. This new approach goes well with antiaging and longevity. Wellness is projected to be a trillion dollar industry in the next ten years, and this growth is being fueled by aging baby boomers who are embracing wellness as the new health care model.
Medical schools that once steered clear of holistic or alternative information in their curriculum are now providing instruction to medical students in these new dimensions of wellness based medicine.
Wellness insurance and Corporate incentives
The insurance industry is also embracing the wellness revolution as health savings plans and other more affordable alternatives to high priced health plans are now available. These plans are utilized by those interested in the wellness approach, rather than the traditional approach, which seems more and more unsustainable.
More and more U.S. Companies are turning to wellness based approaches in order to control rising health care costs. These companies are attempting to decrease health risks by offering everything from nutrition classes to stop smoking programs.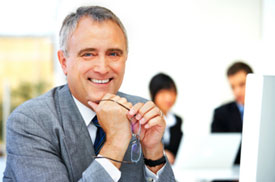 Incentives are being provided for employees to maintain health and wellness. These incentives can range from lower health insurance premiums to cash in some instances. Companies are trying to shift more responsibility for health to their employees, which fits in with the health and wellness model, which more employees are embracing!
An industry is growing around the concept of preventing illness and insuring that people enjoy good health on a constant basis. The benefits are obvious as health care costs are skyrocketing, while returning questionable benefits in many cases.
The Wellness Paradigm - New Opportunities for Health and Success
Wellness on the other hand offers many new opportunities to entrepreneurs while delivering health benefits to more and more people, and reducing the cost of both health care and health insurance.
From fast food restaurants like McDonald's offering healthier meals to inexpensive new tests and devices that can help individualize nutritional supplement programs, new dimensions of wellness are resulting in new products, services and economic opportunities for those interested in wellness and longevity.

One of the greatest proponents of the wellness health model is Paul Zane Pilzer, who recently predicted that the wellness industry would become a trillion dollar industry in the near future.
Visit Paul's website The Wellness Revolution for more information about this exciting new trend in health and longevity promotion!
Return from Wellness Revolution to Health and Wellness Promotion
Return to Longevity and Antiaging Secrets Home Page