About Longevity and Antiaging Solutions & George Parigian
My name is George Parigian. I am age 61 and have lived in the Boston area all of my life. I have many interests in addition to antiaging, health and wellness, such as strength training, history, reading, music, movies, restaurants and theater.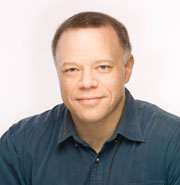 My Strength Training Background
I am a personal trainer, (NSCA-CPT) certified by the National Strength & Conditioning Association. I participated in track and field while in High School and that was the beginning of my interest in competitive sport.
While at Northeastern University I went on to a very successful career in the demanding sport of Powerlifting, eventually achieving "elite" ranking in two weight classes (181lbs & 198lbs), earned All American status while at Northeastern University and finally won the United States National Championships in 1981 in Boise Idaho!
I met many knowledgeable people in Powerlifting, some even having achieved Ph D's in sports and health sciences, and learned much from them. For me, strength and health is a lifelong passion.
My Mission...
This website about longevity and antiaging secrets is a natural extension of my search for better and more effective ways to achieve antiaging in the truest sense of the word! Through this site I intend to share with you the knowledge I have gained so that you will be empowered to take charge of your own health and improve the quality of your lives.


I am involved in a never-ending search for new and better antiaging solutions, which will be reflected in my website about "longevity and antiaging secrets." I will work to provide innovative information on longevity and anti-aging and show you strategies to utilize this information to resolve health issues in the present.


For me aging is not a pleasant experience to be acquiesced to gracefully, but rather a continuing challenge to overcome. I feel the information on "longevity and antiaging secrets" will provide valuable antiaging solutions for yourself and your loved ones.

Thank you for visiting…

George Parigian Jr.
Return from George Parigian to Longevity and Antiaging Secrets