Younger Looking Skin - In Six Steps!
Younger looking skin can be yours in six easy steps. Hyaluronic acid benefits, youthful skin cream, humectants, proper hydration, and phytonutrients will all result in younger skin!


The path to younger skin is really not that complicated. There are a few basic steps that will result in better skin tone, and give you that radiance that you are looking for.
Providing you do not smoke or drink excessively, its pretty straightforward.


The six steps in your skincare system should be: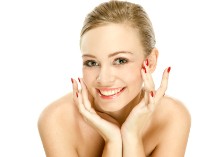 Nutrition (phytonutrients) from eating or juicing fruits and vegetables
Hydration – from drinking plenty of clean pure water throughout the day
Keeping your skin clean with gentle washing
Use of a topical cream to fight wrinkles
Use of a humectant to keep your skin hydrated from the outside
Hyaluronic acid benefits from a supplement to keep your skin soft and firm
Nutrition
Younger looking skin requires a strong defense against free radicals and oxidative stress. Juicing dark fruits and vegetables with high phytonutrient content will make a noticeable difference in the texture and appearance of your skin.
The best fruit juices would be pomegranate, berries like acai, blueberries, blackberries, plum, and just a bit of citrus like orange thrown in for the vitamin-c content.
Vegetable juices like leafy greens, celery, carrots, beets, yellow and orange peppers, are examples of vegetables packed with free radical fighting phytonutrients!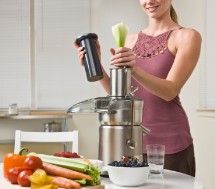 The rest of your nutrition for younger skin should include quality proteins, a good quality multivitamin mineral supplement, and a high grade omega 3 source like fish oils round out the nutritional needs of your skin.
Hyaluronic acid is a naturally occuring compound in the body. It becomes depleted with age and this results in a loss of firmness and elasticity in your skin. Hyaluronic acid benefits restore suppleness and elasticity, resulting in younger looking skin.


Hydration
Clean pure water is THE best way to hydrate your skin and your entire body. Water is vital, and you should drink enough water to make your urine run clear. That's a good way to determine whether you are properly hydrated.
Water is also important for hyaluronic acid benefits, because the sodium hyaluronate in your body needs sufficient water to work properly and promote better skin texture and health.
Willard's Water concentrate can be added to your water as an antioxidant and it also helps the water hydrate better by reducing surface tension of the water molecules. It will make drinking water more alkaline and also contains beneficial antioxidants as well.
Washing Your Skin
Younger looking skin requires gentle cleaning with a mild soap that will not irritate or dry out your skin. These are soaps such as Olay® foaming face wash, Neutrogena, dove unscented beauty bar, Cetaphil, liquid or bar, and Basis sensitive skin bar.
A good cleansing soap should never irritate your skin or leave it feeling dry. The skin should be left feeling clean and soft. Also using wash cloths can be too abrasive and leave the skin feeling irritated. Wash your face with just your hands and soap if your skin is sensitive.
Topical Anti Wrinkle Creams
There are a number of good antioxidant based anti-wrinkle creams on the market. Always choose a product that makes your skin feel good as well as look good, and NEVER irritated! These products really do promote younger skin!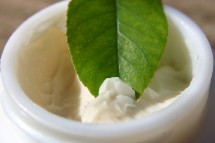 A few years ago creams came out which contained retinoic acid, but these were harsh and you had to avoid sunlight when using them. There are new formulations which do not have these problems:
Peptireline-SC™
Matrixyl™ 3000
PEPHA®-CTIVE
SYN®-AKE
Argireline®
Regu®-Age
The above compounds are the latest examples of cutting edge products designed to improve skin tone and elasticity, smooth out wrinkles, eliminate sagging, improve skin luminosity, firmness, and result in younger looking skin!
Humectants
Humectants are compounds that draw moisture to the skin from the surrounding air. I can only recommend one such product from my own personal experience. It contains the humectant called NaPCA (Pyroglutamic acid).


Twinlab makes this product and it is called simply "NaPCA."
It comes in regular and a formula with added Aloe Vera. Both of these product are superb and will result in younger skin.

Do these five things and integrate them into your daily routine. You will be amazed at how your skin will look and feel, because you will be addressing the problems of skin aging from every angle. Younger looking skin can and will be yours at any age
Return from Younger Looking Skin to Skin Antiaging
Return from Younger Looking Skin to Longevity and Antiaging Secrets