Eternesse Anti Aging Clinic
by Atin Dasgupta
(Mumbai, India)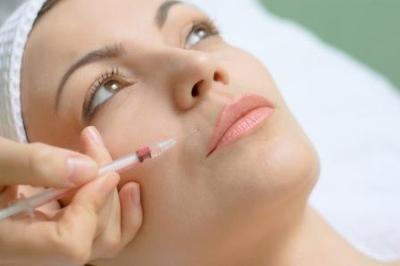 Eternesse Anti Aging Clinic Logo
Right from the age of 20 an up, a people begin to age and their body begins showing minor to major symptoms.

Growing older takes it's toll on your entire body and a decrease in ideal health and well being can happen at almost any age. Growing older is not merely the lines and wrinkles on your skin but additional significant issues like weight-gain, hair thinning, low energy and low sex drive are likewise just a number of examples of the typical signs of ageing one that is typically dismissed as a reality of existence.

Here at the best antiaging clinic in Mumbai, we pursue a holistic and proactive approach to optimizing your health through individualized exercise programs, personalized nutritional guidance, and natural bio-identical hormone treatments.

Our creative and comprehensive treatment programs will enhance your energy, restore a youthful look and feel, and allow you to live a longer, healtheir, and happier life.

Eternesse Anti Aging Clinic offers cosmetic improvements for men and women. We are a very caring staff at Eternesse and that is reflected in our careful individualized approach. Nothing is rushed, and we always proceed carefully and with full knowledge before we start treatment. We begin with a personal consultation to determine your needs and fully explain each proceedure to you so that together we can arrive at the right choice for your individual needs. We insure that you are fully informed about the proceedure you choose and are completely comfortable about the process before we begin.

Eternesse Anti Aging Clinic is supported by a superb staff who are pioneers of antiaging solutions in India.

Dr S Ali Mohameda Harvard graduate, is Chairman of the American Academy of Anti Aging Medicine in India (A4M India).

Dr Sunita Banerji is a renowned Antiaging practicioner located in Lokhandwala Mumbai.

Dr. Leroy Rebello recieved his Undergraduate Degree in Medicine from Mumbai and proceeded to do his Dermatology diploma at St John University in Australia. He achieved his PhD in 2008.

Dr. Rebello is a greatly respected homeopathic doctor, anti aging expert and well known cosmetologist who has treated over two hundred challenging cases of patients to date.

Our team comprises the most renowned Anti-Aging Specialists to be found in India.


www.eternesseclinic.com
Join in and write your own page! It's easy to do. How? Simply click here to return to Featured Antiaging Doctor.